The Metagen Project
The Metagen Project is an attempt by C.Girinandh, our Founder, to explore various Spectral and Sonic capabilities with the latest technology create a unique immersive experience.
This year marks Oxygen's 20th year in its Musical Journey, and what better way to celebrate it than launching a concert film series?
The album incorporates several genres from around the world such as Oriental music, Jazz, Funk, and lesser-known Indian genres like Tamil and Bihu folk. It is also Oxygen's first attempt at expressing music through the language of aesthetic lighting. Metagen has been mixed and mastered in Dolby Atmos and Spatial Audio for a pristine clarity and riveting listening experience. The album has also been graded in Dolby Vision for an exemplary viewing experience. Tenor Strings, a Chennai based, 20-member orchestra has added a grand flourish to this project with their perfect sound and synchronization. Metagen's Season One consists of six shot- and- documented original compositions.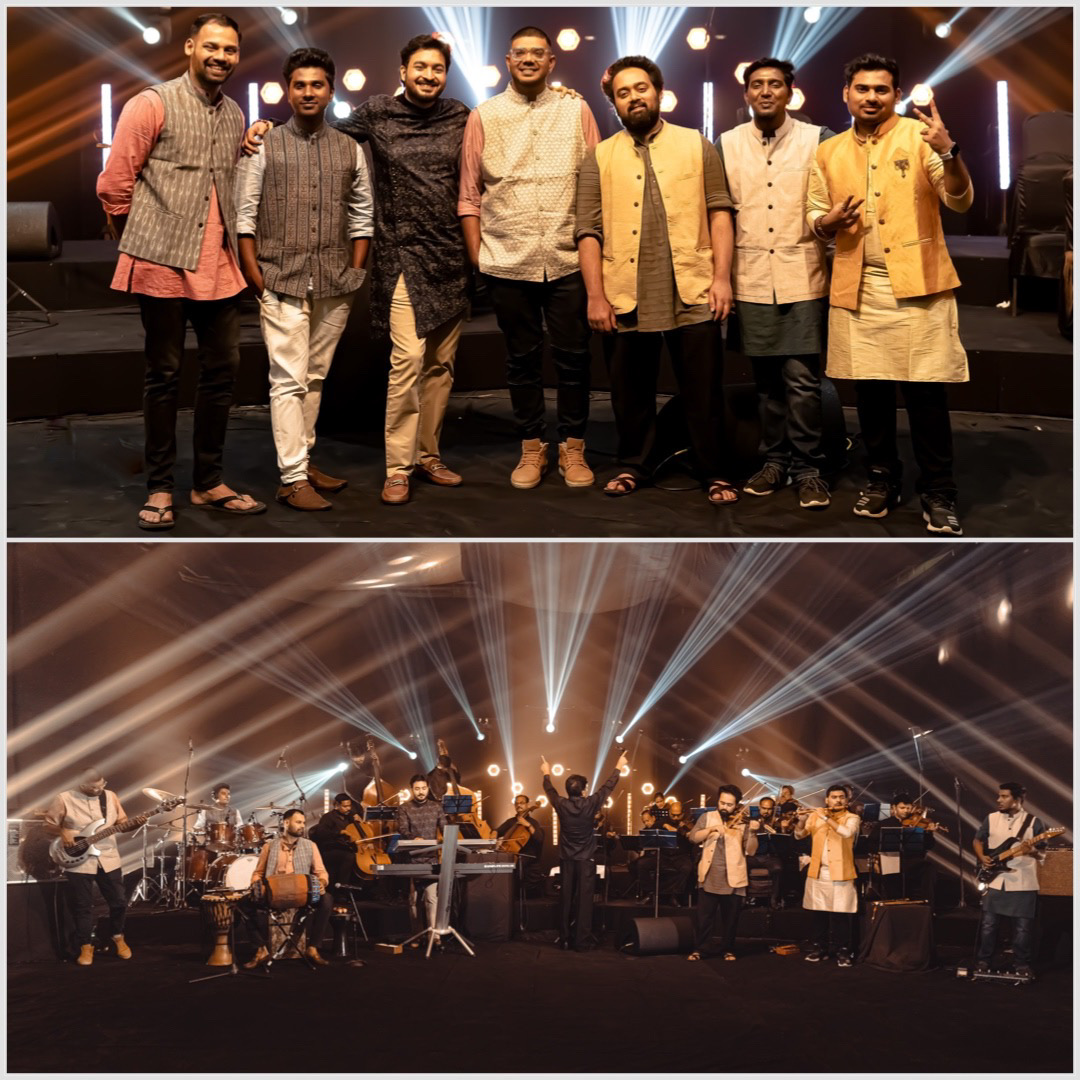 Saraswathi
This song is a humble dedication to the Goddess of Wisdom, Saraswathi. It captures the exhilarating human spirit fuelled by dashes of creativity and improvisations set to stage through a variety of sonically mesmerizing sounds.
Northern Lights
As the name suggests, the mystical patterns appear in a clear night sky as swirling rivers of greenish-blue light. They move and dance unpredictably; sometimes barely perceptible, then suddenly growing vivid. Eclecticism is the word that best describes the spirit of this composition. The visual experience of this composition is a fusion of music and lights, a real paradox of same-yet different.
Thandhanaane
Band Oxygen that once music ceases to be ephemeral it enters the condition of painting. Just like your daily activities, calendric or life-cycle rituals, work, games, enculturation etc.. How better to express it than Folk? This song is our humble offering to the craftsmen of the highest order, the sustainers of civilizations - The Farmers.
© Encore Music LLB. all rights reserved.
powered by MidasWeSuals & CyferPlus